Proposal to design a business code of ethics based on kantian ethics
Abstract
This article sought to determine how the foundations of Kantian ethics can support the construction of a code of ethics for a specific company. This was a qualitative research based on interviews of 138 collaborators and which analyzed the process followed in a company to design their code of ethics. Within this process the principle of collaborator autonomy was respected, both in the generation and appropriation of ethical criteria. Under this perspective, the code of ethics manages to clearly and precisely establish the organization's ought be by following the rationality criteria and universalization of norms, as well as respect to human dignity. Due to this, the code of ethics responds to the problems every collaborator faces throughout organizational life, as well as ensures its legitimacy as a pillar of entrepreneurial ethics.
Authors
Florina Guadalupe Arredondo Trapero

Jorge De la Garza García

Lida Esperanza Villa Castaño
Downloads
Download data is not yet available.
Keywords
entrepreneurial code of ethics
entrepreneurial ethics culture
Kantian ethics
entrepreneurial ethics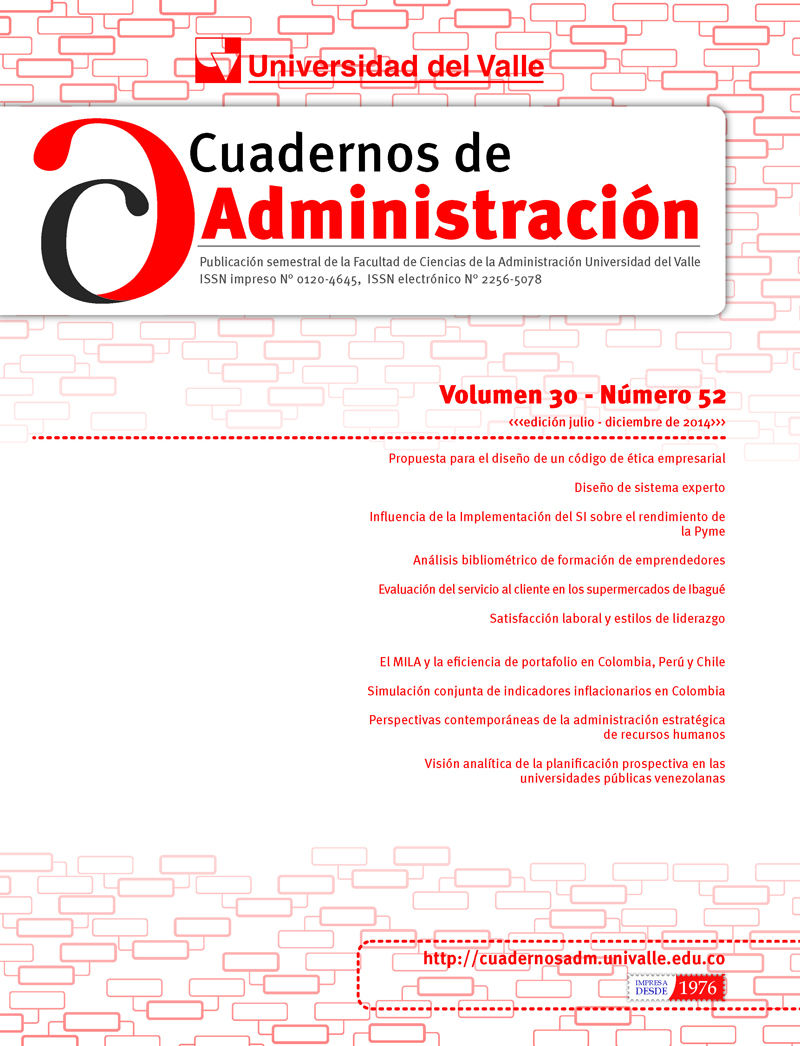 | 943 |
How to Cite
Arredondo Trapero, F., De la Garza García, J., & Villa Castaño, L. (2015). Proposal to design a business code of ethics based on kantian ethics. Cuadernos De Administración, 30(52), 9-19. https://doi.org/10.25100/cdea.v30i52.26