Management training and skills development for hotel managers
Abstract
Human talent is the cornerstone to promote responses from the entrepreneurial "new logic" to the needs of changes in the behavior of the binomial relationship between supply and demand in hotels dedicated to the management and service delivery based on  people. For this reason, conscientious, ethical, motivated, and trained managers are needed committed to satisfying internal and external customers. This  scientific and technological research article, based on the theme:  human resource management and leadership, explores the formation and development of managerial competencies in human talent management jobs in the hotels listed in the National Tourism Registry (RTN, for the term in Spanish) and categorized as five star hotels. The discourse is based on applied field and transactional research, conducted in Venezuela in the state of Nueva Esparta, specifically in Margarita Island. The dissertation concludes by demonstrating the need to immediately undertake the formation and development of managerial skills in tourist accommodation establishments. It recommends taking advantage of tax incentives established by Venezuelan legislation to fund training and development of managerial competencies.
Authors
Luis Arcadio Castro Milano
Downloads
Download data is not yet available.
Keywords
development
hotels
managers
skills
tourism
training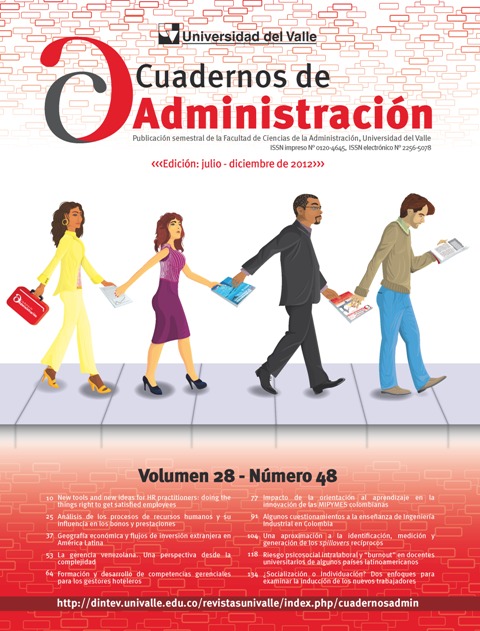 | 38 |
How to Cite
Castro Milano, L. (2013). Management training and skills development for hotel managers. Cuadernos De Administración, 28(48), 64-76. https://doi.org/10.25100/cdea.v28i48.456