Multi-business companies: The Leonisa case
Abstract
The joint management of multi-business companies is a challenge that deserves to be studied from an administrative perspective. This exploratory work aims to show how Leonisa, a Colombian multi-business company in the textile sector, has managed its business. Particularly, it presents the purposes of forming the Leonisa group, as well as its main corporate functions. In addition, it identifies the multi-divisional structure adopted for the joint management of its businesses from two fronts, commercial and industrial. This qualitative study is based on semi-structured interviews with managers from various businesses and levels of this multi-business company. The findings show that Leonisa is characterized by not having a corporate center (CC) with a formal structure. Instead, these headquarters are evidenced by the functions exercised by its directors at the corporate level of the strategy, such as: 1) definition of the business portfolio and 2) internal management of centralized processes. These two functions are performed from the CC, which is set up according to the needs of the business as a whole at specific times. In other words, Leonisa does not have an autonomous corporate center, but it does have a multi-divisional structure wherefrom to manage its entire business.
Authors
Felipe Alzate Fernández

Luz María Rivas Montoya

Universidad EAFIT
Downloads
Download data is not yet available.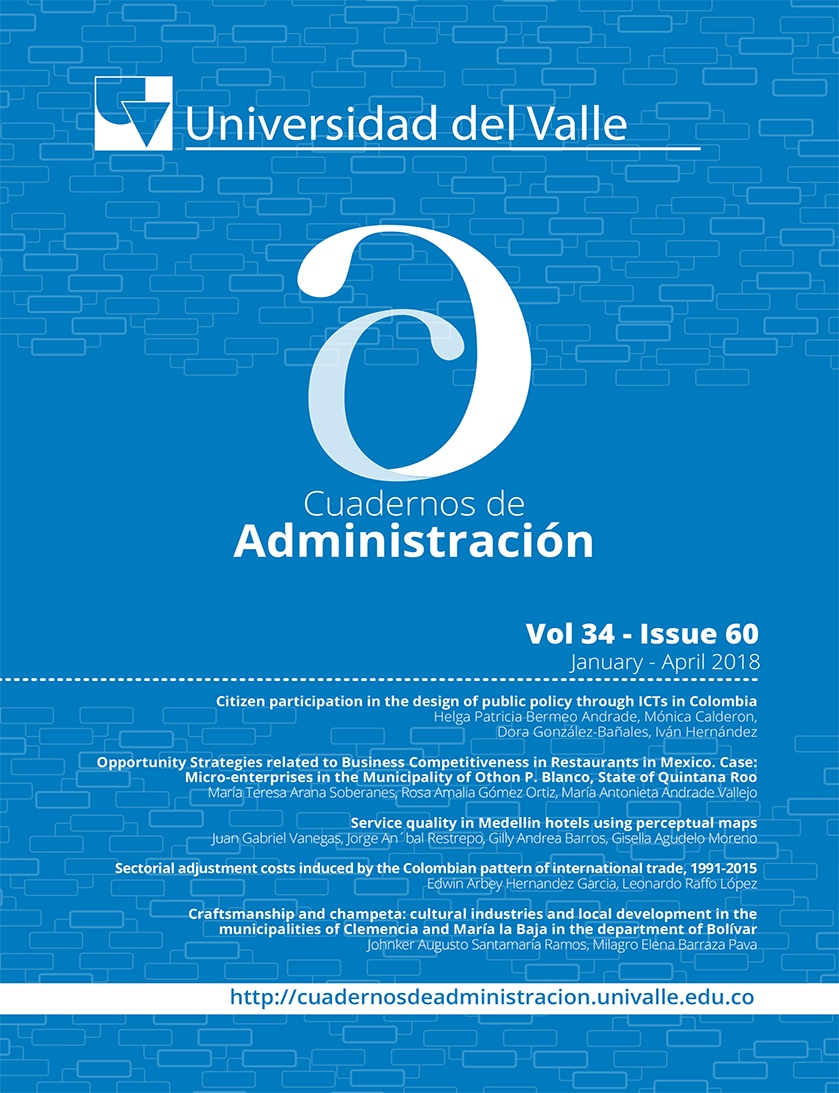 | 377 |
How to Cite
Alzate Fernández, F., & Rivas Montoya, L. (2018). Multi-business companies: The Leonisa case. Cuadernos De Administración, 34(60). https://doi.org/10.25100/cdea.v34i60.6219
Copyright (c) 2018 Cuadernos de Administración
This work is licensed under a Creative Commons Attribution-NonCommercial-NoDerivatives 4.0 International License.