ICT tools as support fort he management of human talent
Abstract
The use of Information and Communication Technologies (ICT) within the organizational context has revolutionized management and administrative thought; this is evidenced through various aspects, one is how human talent is managed. This article seeks to show the results of research related to the evaluation of ICT used as support to human talent management and its essential objective was to characterize the main ICT tools used in the operational processes involved in managing human talent. The research was developed in two phases; first, identification of ICT tools that support human management processes, and second, determination of software used for human talent management in 60 companies in the Industrial, Commercial, and Service sectors in the city of Santiago de Cali. The research results indicate that diverse tools are available that facilitate the activities in the area of human talent management and which are mostly used in the commercial and service sectors.
Authors
Sandra Cristina Riascos Erazo

Adriana Aguilera Castro
Downloads
Download data is not yet available.
Keywords
ICT
Human talent management processes
Administration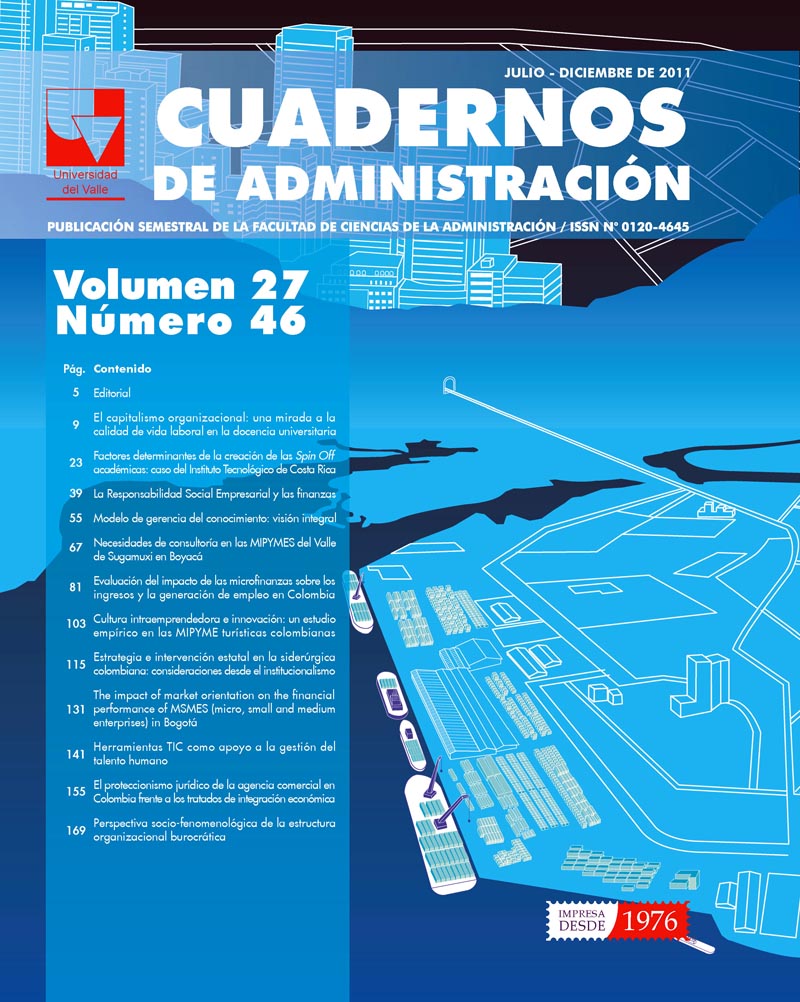 | 35 |
How to Cite
Riascos Erazo, S., & Aguilera Castro, A. (2012). ICT tools as support fort he management of human talent. Cuadernos De Administración, 27(46), 141-154. https://doi.org/10.25100/cdea.v27i46.88