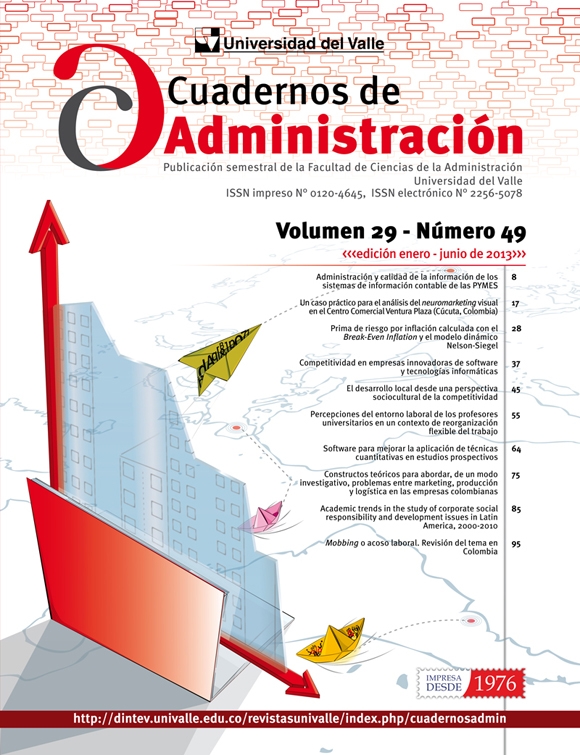 Theoretical constructs to address, via research, problems among marketing, production, and logistics in colombian companies
inter-departmental conflicts marketing production logistics.
Main Article Content
This article proposes a theoretical construct model, from an open-questions instrument in a qualitative research methodology and theoretical revision. This research was conducted among employees of the departments of marketing, production and logistics of some manufacturing companies in Colombia, between 2006 and 2007. The research objective was to generate theoretical constructs to investigate conflicts among marketing, production and logistics, in Colombian companies due the presence of conflicts among those areas and a lack of specific research at that time. In the methodology, several stages were established; these include: a) gatheringof relevant information, b) surveys of people who have worked or work in any area of interest, c) determination of the theoretical and conceptual framework from the perspective of authors specialized in this issue.
Varon Sandoval, A. (2013). Theoretical constructs to address, via research, problems among marketing, production, and logistics in colombian companies. Cuadernos De Administración, 29(49), 75–84. https://doi.org/10.25100/cdea.v29i49.66