Theoretical and Empirical Contributions to the Study of Entrepreneurs
Abstract
Entrepreneurship, especially understood as creation of new enterprises, is a topic of growing interest because, among other causes, of unemployment that stopped being a problem of third-world countries to become a global concern. In its contribution to understanding the phenomenon of "undertaking" and in the figure of the entrepreneurs as its leading players, academics present a series of theoretical proposals to explain their individual characteristics. This work presents an exploration of the main approaches that seek to describe entrepreneurs, starting from a classification proposed based on the literature review on the topic.
Authors
Flor Á. Marulanda Valencia

Iván A. Montoya Restrepo

Juan M. Vélez Restrepo
Downloads
Download data is not yet available.
Keywords
characteristics
entrepreneur
entrepreneurship
approaches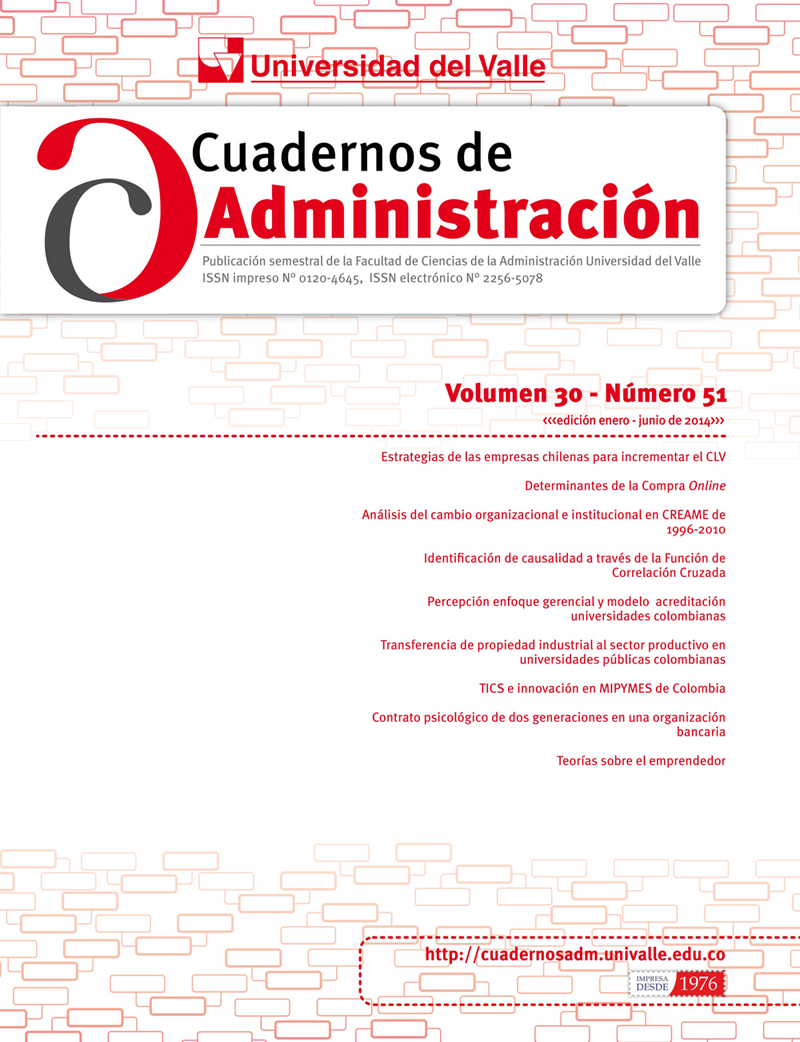 | 469 |
How to Cite
Marulanda Valencia, F., Montoya Restrepo, I., & Vélez Restrepo, J. (2014). Theoretical and Empirical Contributions to the Study of Entrepreneurs. Cuadernos De Administración, 30(51), 89-99. https://doi.org/10.25100/cdea.v30i51.46