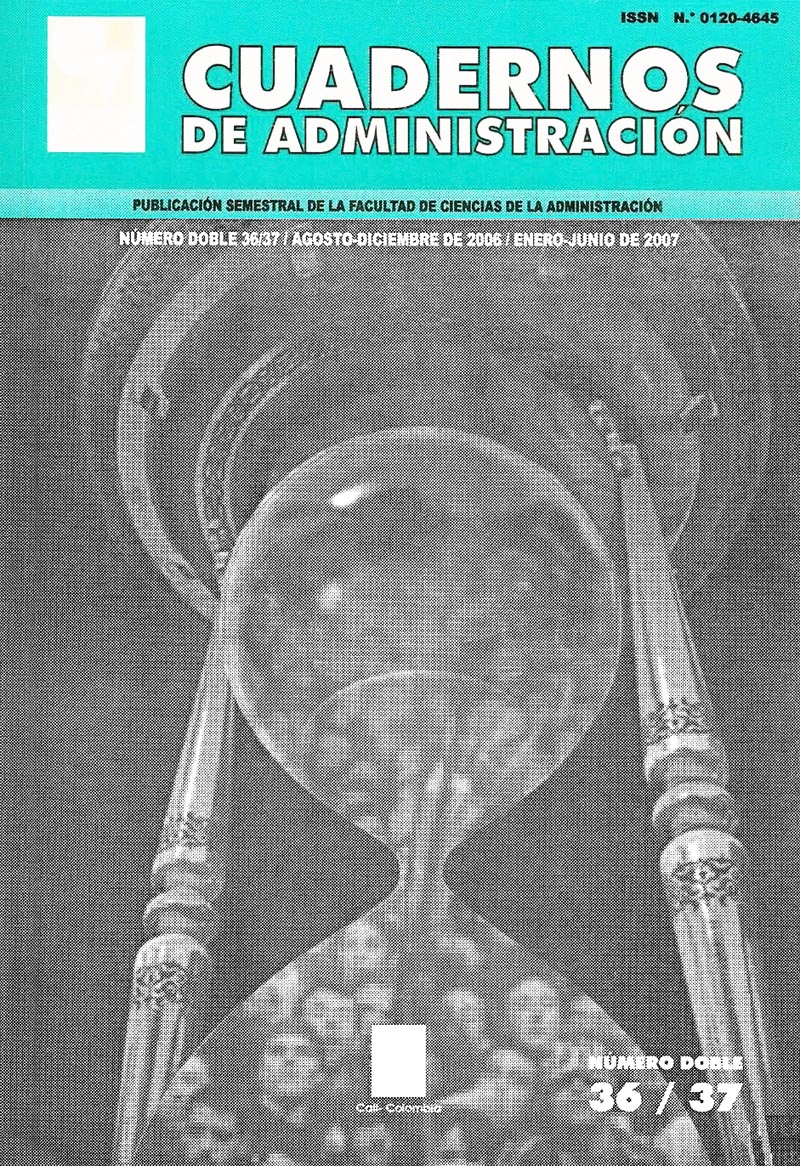 INSTITUCIONES Y PODER ORGANIZADO. UNA MIRADA CRÍTICA SOBRE LA CONEXIÓN DE LAS TEORÍAS ADMINISTRATIVAS CON LA PERSPECTIVA POLÍTICA
Power Institutions Strategic management Politics Organizations.
Main Article Content
This text discusses the thesis of the Strategic Management on the roll of Power and their conflicts in the modern organizations. Although some limitations of such managerial theories are shown, the effort of the administrative schools when recognizing the centrality to think the policy is reviewed being one of the central points of the Organizational analysis. The classic managerial theories and their present development have contributed to the description of the instrumental power, the communicational processes and the information systems in exercise of organized power. Nevertheless, these theories turned out to be victims of their own pragmatic and instrumental perspective. For that reason, to review such literature turns out to be useful on the rebuilding of the descriptions, mystifications and idealizations concerning the organized powering in its preeminent form in the global contemporary society: the great organizations who act in a more merchandised context and where many of the borders between the public and the private have been lowered.
Varela Barrios, E. (2011). INSTITUCIONES Y PODER ORGANIZADO. UNA MIRADA CRÍTICA SOBRE LA CONEXIÓN DE LAS TEORÍAS ADMINISTRATIVAS CON LA PERSPECTIVA POLÍTICA. Cuadernos De Administración, 22(36-37), 249–290. https://doi.org/10.25100/cdea.v22i36-37.244